About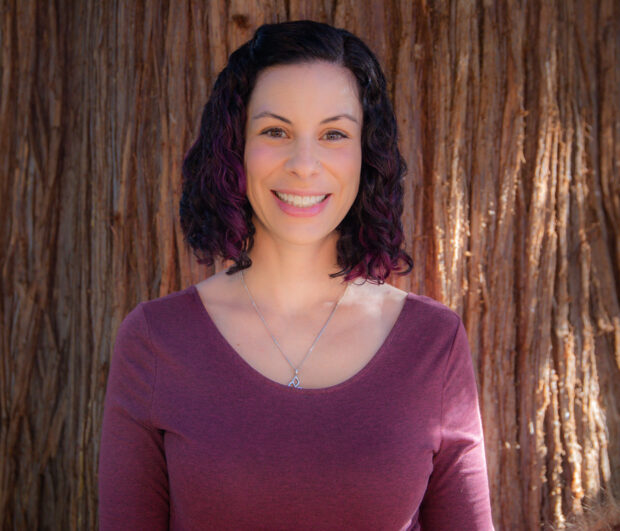 Christine M. Salas, LCSW, HTCP
My name is Christine, and I'm a Healing Touch Certified Practitioner and Licensed Clinical Social Worker currently based in Portland, Oregon. I was born in Puerto Rico and grew up in New York before settling in the Pacific Northwest with my husband, daughter, and dog.
My passion for the healing arts began in 2015 when I discovered Reiki, and I later expanded my knowledge to include Healing Touch in 2017. While I have experience in traditional social work, I became fascinated with the role of energy in our overall well-being and natural healing. I've personally experienced the benefits of Healing Touch, particularly in addressing issues related to sleep and stress while deepening my spiritual connection and intuition.
In addition to maintaining my own energy healing practice, I also serve as the part-time Community Director for the Healing Touch Professional Association and provide virtual psychotherapy to individuals and couples. My social work experience includes working with older adults in non-profit Continuing Care Retirement Communities and supporting people experiencing homelessness and residing in Adult Residential Facilities.
My approach to energy healing is unique as I combine my education and skills as a Licensed Clinical Social Worker with that of a Healing Touch Certified Practitioner. This allows me to holistically help individuals achieve self-healing in mind, body, and spirit. All of my sessions begin and end with a thorough assessment of your chakras and energy field, which allows me to tailor each session to your specific needs. I firmly believe that healing is made possible through the combined energies of both practitioner and client, in connection with Universal Energy.
Thank you for considering me as your energy healing practitioner, and I look forward to supporting you on your journey towards greater well-being.
Credentials, Training, and Studies
Bachelor's of Arts in Sociology from Loyola University New Orleans (2003)
Master's in Social Work from San Diego State University (2011)
Mindfulness-Based Stress Reduction Program (2013)
Reiki First Degree (2015)
Healing Touch Practitioner (2018)
Advanced Chakra Diagnosis and Treatment (2019)
Licensed Clinical Social Worker (2020)
Healing Touch Certified Practitioner (2021)